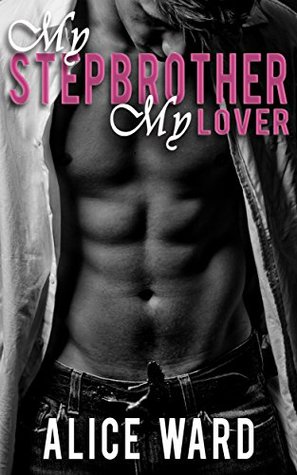 I should have known better.
The moment Jackson Montgomery III showed up for his tutoring session, I knew he was trouble, but I ignored my intuition.
Soon, I couldn't get my mind off him and he had no trouble letting me know that he wanted more than lessons from me.
The only problem was, he was the heir to a family fortune and I was the product of a single, feminist mother and working to supplement my financial aid at Harvard.
We shouldn't have been together, but I'm proof that opposites attract and I was definitely attracted to him and wanted him in a bad way.
Temptation weakened my resolve and I ended up having the most erotic night of my life with Jackson, but by the next afternoon everything took a turn for the worst.
The sexy frat boy that just rocked my world was in his ex's arms and I was devastated.
Then, a surprise engagement announcement from my mother revealed yet another unbelievable turn of events.
Book: My Stepbrother, My Lover (My Stepbrother, My Lover #1) by Alice Ward
Published: May 4th, 2015
Pages: 440
Genres: Romance, New Adult, Freebie On Amazon
Format: Kindle
Date Read: September 11th, 2017
Rating: 4.5 Potatoes 🥔🥔🥔🥔
I don't usually read this type of books (step-siblings falling in love) since its tpyically taboo for me, for some reason. However, I thought this was very tastefully done. I loved the relationship between Kennedy and her mother and that they both only wanted the other to be happy. And I loved Kennedy and Jackson's relationship once they actually got together. I understand Kennedy's reasonings for fighting true love but when you know, you know. Like other reviewers, I really wanted to hit her over the head with this book to get her to wake up and see what was right in front of her!
I also loved a lot of the secondary characters as well. But, Lauren was definitely a favorite of mine – I love that our heroine had such a loyal best friend. I would love to read a book about Lauren in the future!
Check this book out, definitely worth the read!